Dripping Springs Investment Services & Property Management
We Can Help Manage Your Dripping Springs Rental Property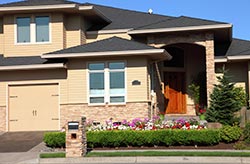 We offer a full range of property management services tailored to you as an investor, whether you a new to the game, a seasoned pro, or wound up as a landlord unintentionally.
We manage an extensive portfolio of single family homes, duplexes and condos across the Dripping Springs metro area, from basic 2 bedroom units to high-rise condos downtown, to custom homes in Great Hills, Lakeway and Rollingwood. You will find a summary of our services below and we hope you contact us for your Dripping Springs property management needs.
Investor-Focused Services from Hendricks Real Estate
Financial Analysis
Property Acquisition and Disposition
Maintenance, Repair & Remodeling Management
Leasing
Property Management
The Benefits of using Hendricks Real Estate
No hassle management
Emailed owner statements
Timely direct deposit of owner proceeds
Full transparency - Online Owner Portal Access
Industry leading marketing tools (Dripping Springs MLS, Zillow, Trulia, Dripping SpringsHomeSearch.com)
24/7/365 maintenance request handling (online and always-staffed emergency hotline)
Minimal vacancy and turnover time
Network of professional contractors, insurance agents, lenders and tax professionals
What we do as your Dripping Springs property manager:
Fill vacancies
Advertise your rental
Handle tenant inquiries
Background and credit investigations
Application processing
Lease signing
Full service repair
Rent collection
Accounting
Coordinate Evictions
Inquire About Our Services
(512) 201-4350 x4
Dripping Springs Area Information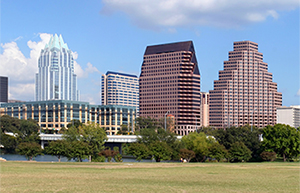 Dripping Springs remained an unincorporated community until 1981 when an election on April 4 the citizens decided to incorporate. The major impetus for incorporation was to prevent the city of Austin from annexing Dripping Springs into its extraterritorial jurisdiction. In the first city election on August 8, 1981, James W. "Jimmy" Glosson became the community's first mayor.
The oldest existing building in Dripping Springs is the log room of the Pound House, built in 1855 and located in Founders Park. The Marshall-Chapman house across from the Church of Christ was moved there in 1871 by Burrell Marshall and the rock portion added. John and Laura Russell currently live in the renovated structure.
Two of the first-floor rock rooms of the Dripping Springs Academy, now part of the Masonic Lodge, were built in 1881. Joanie Crosswell's house on Bluff Street was built by Dr. J.W. Harrison in 1883. The old Dr. E.P. Shelton home on Old Fitzhugh Road was also built in 1883 by J.A. Smith. The Dodsons home on Old Fitzhugh Road was built by W.T. Chapman around 1884. The front section of Carla and Anton Allens home on Ranch Road 12 South was built by George Dickey in 1886. The once two-story general merchandise store, now Purcell Electric on the corner of Mercer and College streets, was built by A.L. Davis in 1891. The stone building west of the post office was another general merchandise store built in 1906. The vine-covered stucco building behind the store was the original drug store built by George McQuistion in 1901. A description of older local buildings would not be complete without mention of the Rinky Dink Domino Hall located behind the old drug store.
Dripping Springs is rich in history. A number of other older, interesting buildings and homes exist in the community. When the new Dripping Springs Community Library opens in mid 1998, there are plans to have an archive center in the facility displaying old photographs and other items of historical significance.
Areas We Serve
Cedar Park
Pflugerville
Lakeway