Buda Investment Services & Property Management
We Can Help Manage Your Buda Rental Property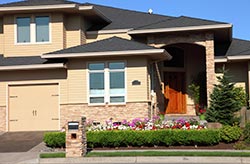 We offer a full range of property management services tailored to you as an investor, whether you a new to the game, a seasoned pro, or wound up as a landlord unintentionally.
We manage an extensive portfolio of single family homes, duplexes and condos across the Buda metro area, from basic 2 bedroom units to high-rise condos downtown, to custom homes in Great Hills, Lakeway and Rollingwood. You will find a summary of our services below and we hope you contact us for your Buda property management needs.
Investor-Focused Services from Hendricks Real Estate
Financial Analysis
Property Acquisition and Disposition
Maintenance, Repair & Remodeling Management
Leasing
Property Management
The Benefits of using Hendricks Real Estate
No hassle management
Emailed owner statements
Timely direct deposit of owner proceeds
Full transparency - Online Owner Portal Access
Industry leading marketing tools (Buda MLS, Zillow, Trulia, BudaHomeSearch.com)
24/7/365 maintenance request handling (online and always-staffed emergency hotline)
Minimal vacancy and turnover time
Network of professional contractors, insurance agents, lenders and tax professionals
What we do as your Buda property manager:
Fill vacancies
Advertise your rental
Handle tenant inquiries
Background and credit investigations
Application processing
Lease signing
Full service repair
Rent collection
Accounting
Coordinate Evictions
Inquire About Our Services
(512) 201-4350 x4
Buda Area Information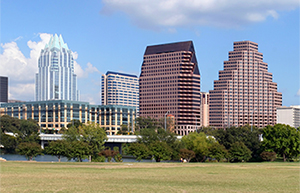 The town of Buda sprang up along the route of the International-Great Northern Railroad, which was extended from Austin to San Antonio in 1880. Buda bore the name of "Du Pre" from its birth in 1881 until the autumn of 1887, when postal officials became aware that another Texas town was also named Du Pre. Cornelia Trimble platted the town of Du Pre on April 1, 1881, establishing streets and a 150-foot (46 m) wide "Reservation" between the lots and the railroad right of way, which allowed the railroad to place buildings on the parkland, including the depot that would become the lifeblood of the town over the next few decades. Several businesses sprang up, including the Carrington Hotel, which served meals to railroad travelers. By the time Du Pre found a new name for itself, the Carrington hotel was being referenced as "the Buda House." In the "Dupre Notes" column of the Sept. 25, 1886 edition of the Hays County Times and Farmer's Journal, the author notes that "The Buda House is one of the best hotels in the state. The polite and entertaining hostess, Mrs. Carrington, meets all with a courteous welcome." According to the town's oral tradition, the name of Buda is a corruption of the Spanish word "viuda," or "widow," referencing the widows who supposedly worked as cooks at the Carrington Hotel. Others suggest that like the town of Buda, Illinois, the town name is a nod to the exiles of the failed Hungarian Revolution of 1848 who settled in the area.
Areas We Serve
Cedar Park
Pflugerville
Lakeway